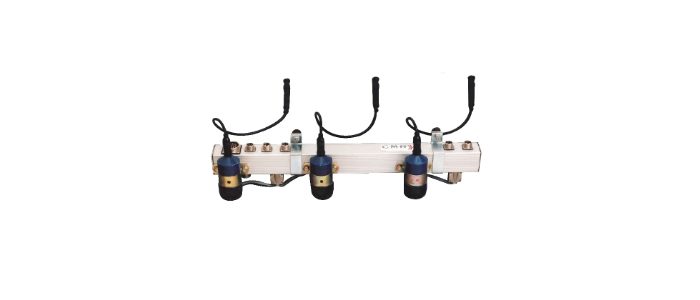 Pipe – Gas & Dual Fuel Ignition
Description
Your ability to perform is based on a need for absolute reliability.
Enclosed within aluminum profiles, using typical 60mm x 60mm extrusions, the CMR PIPEHarness™ protects your critical wiring on the engine platform and internally, within the crank case.
Typical applications of the Gas Engine Ignition PIPEHarness™ range includes:
• Trasmission of power supply for ignition coils
• Connection of sensors used for monitoring gas and dual fuel engines
• Transmission of measuring signals
Main benefits include:
• Installation of ignition coils (gas engines) and pulse transmission.
• A concept mix : ignition pipe + "classical" PipeHarness™ (CMR patent)
• Pipes carrying high voltage for supplying ignition coils and low-level signal (measurement)
• Simplified engine cabling
• Reduced costs of cabling
• Installation and replacement of sensors in minimum time
• Impossibility of inversion when connecting sensor
• Standardization of sensors (cable length) and optimization of spare parts stocks
• Pipes allow for the transmission of all low-voltage and low-level signals.
• Fool-proof and pre-wired system, designed to reduce wiring operations on the engine. No special installation skill required (plug and play)
• The pipe is fitted only with 2 or 3 brackets
All CMR PIPEHarness™ products are produced using automated cut, strip and termination, build board assembly with best in class test systems support by Cirris test software.